Beschikbare fastATE modules.
6TL03-10 Cassette
€ 345,00
6TL03-10 Cassette
€ 345,00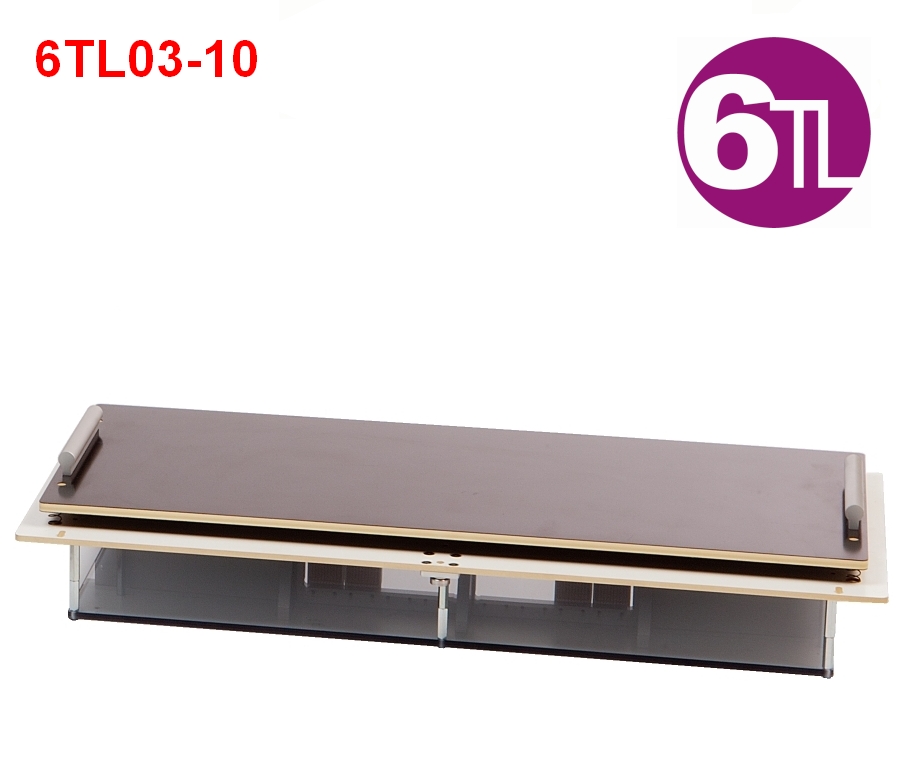 The 6TL03-10 cassette is a complete exchangeable cassette for the 6TL03 fixture kit, including ESD safe perspex top/pusher plate.
The complete cassette is suitable to test loaded PCB's up to a contact size of Max 580mm x 250mm (HxW)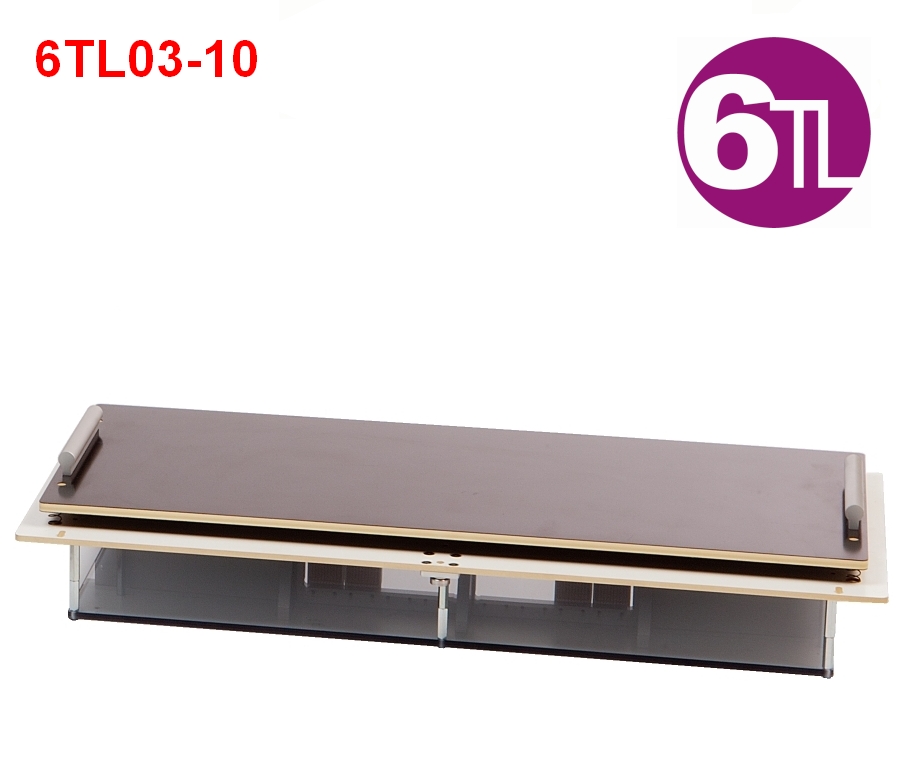 ---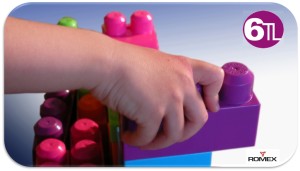 FastATE van 6TL is een concept voor engineers die zelf een testsysteem willen bouwen. Voor engineers is er niets leuker dan zelf te ontwikkelen., maar dit is niet altijd verstandig. Vaak ontbreekt de basiskennis en ervaring en ontstaat er een groot gevaar in de vele valkuilen te stappen bij het ontwikkelen van een testsysteem. Doe waar u goed in bent en laat u ondersteunen en voorlichten over zaken die u normaal gesproken nooit doet.
Bedrijfspresentatie 6TL Engineering.
fastATE is een techniek die u als engineer in staat stelt een ideaal test systeem te construeren zonder het gevaar van de vele valkuilen. Het fastATE concept bestaat uit vele modules waardoor de opbouw van een testsysteem net zo eenvoudig wordt als iets bouwen met Lego. Een overzicht van een groot deel van de beschikbare modules vindt u hieronder in een lijst. Als u zich voor de vraag gesteld ziet: BUILD OR BUY een deel of uw gehele testsystem, lees dan eerst onze informatiebrief over dit onderwerp.
Onze specialisten komen graag bij u langs om uit te leggen waarom fastATE ook voor u de beste oplossing is.
Maak eventueel gebruik van de SEND message tab, rechts onder om ons direct te contacteren.
Hieronder vindt u een opsomming van alle beschikbare fastATE modules, deze zijn sorteerbaar op categorie en productgroep. Het kan even duren voor de lijst zichtbaar wordt.
Voor prijsinformatie kunt u contact met ons opnemen of een login code aanvragen en op onderstaande pagina de prijzen zelf bekijken.
---