50GHz RF Coax Contacten en Patchcords van VPC.

Mass interconnect is een must voor betrouwbare testsystemen. Een slecht contact tussen de meetinstrumentatie en uw te meten of te testen product kan direct leiden tot ongewenste afkeur en zeker bij hogere frequenties ( tot 50GHz) tot onnodige hoge kosten. Door de steeds verder voortschrijdende techniek waarbij steeds hogere frequenties en datasnelheden de standaard worden is het vanzelfsprekend dat naast een betrouwbaar contact ook een minimaal verlies in de bekabeling van groot belang is.
VPC introduceert, binnen de range van Micro Coax contacten en patchcords een nieuw RF product welke gebruikt kunnen worden tot een frequentie van maar liefst 50GHz (DC bij 50Ohm).
De 50 GHz micro-coaxcontacten van VPC demonstreren uitstekende RF-prestaties, DC tot 50 GHz. Deze contacten en kabels bieden de beste specificaties voor de hogere frequentiegebieden en kunnen worden gebruikt in de VPC micro-coaxmodules voor systemen uit de VPC 90-serie (zie afbeelding onderaan dit bericht) en VPC iSeries-oplossingen.
Deze contacten zijn uitsluitend verkrijgbaar als kant en klare patchcords in iedere gewenste lengte, welke noodzakelijk is binnen uw applicatie. Er wordt hierbij gebruik gemaakt van de Flex 405 hoogfrequent kabel. Voor vragen over VPC 50 GHz-oplossingen, klik hier om contact op te nemen met een Field Application Engineer.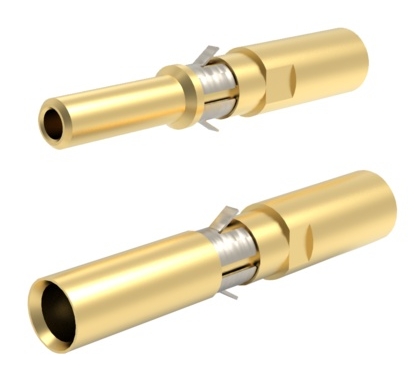 VPC 50GHz Coax Contacts and Patchcords.
Mass interconnect is a must for any reliable testsystem. One bad contact between the measurement instruments and the Unit Under Test (UUT) can directly lead to a faulty measurement and rejection of a good product and lead to unnecessary high operational cost. Due to ever increasing complexity in modern technology, using higher data rates and frequencies becomming more and more the standard, it is common sense that with a reliable contact also the losses inside the additional cabling has to be as low as possible.
VPC introduces, within their range off Micro Coax contacts and patchcords a new RF product that can be used with frequencies up to 50GHz (DC bij 50Ohm).
VPC's 50 GHz micro coax contacts demonstrate outstanding RF performance, DC to 50 GHz. They offer the best density for higher frequency requirements, and can be used in micro coax modules for 90 Series systems (see image below) and iSeries solutions. They are available in patchcords using Flex 405 high frequency wire. For questions regarding VPC 50 GHz solutions, just click here to contact a Field Application Engineer. 

IF you are interested to learn more about our services and solutions or want assistance in your development, please do not hesitate and let us know, fast and easy by submitting the contact form below or contact us trough Phone, Mail, social media etc.
---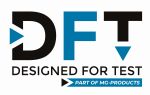 Author: Peter van Oostrom (pvo@romex.nl)